Our Drain Cleaning Gladiators Will Save the Day!
As a homeowner, you rarely think about your plumbing—until something goes terribly wrong. And a clogged drain or serious blockage is high on the list of things that can go terribly wrong.
If one of these problems happens at your home, don't panic. And, by all means, don't soldier it alone. DIY repair efforts gone amok can cause more serious, costlier problems. Instead of trying to fix a clogged drain yourself, call Gideon. We're the reinforcements that are second to none. We'll get to the crux of the problem—and fix it fast.
Our fully licensed and highly experienced plumbers have the weapons you need to eliminate those nasty clogs. Our technicians are smart, experienced and friendly. They will explain exactly what is causing your clogged drain and the specific drain cleaning strategy they plan to use to resolve it.
Our Weapons of Choice
Depending on the severity of the clog as well as your budget challenges, we may suggest different strategies to handle the problem. They include: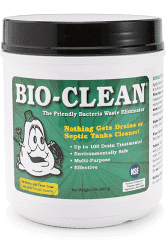 A handheld or drill-activated snake. These tools can reach up to 25 feet and are typically used for less severe clogs near the sink basin or toilet.
An electric-powered snake. This snake can reach 50 to 75 feet and is an excellent weapon for most residential blockages. The snake is fed down the drain until it reaches the clog. Then, the snake's bladed head goes to work on the clog.
Hydrojetting. Grease, grime and other especially challenging clogs may require hydrojetting, which uses high-pressure water to break apart the blockage first—and then scrub the pipe clean.
Bio-Clean. We use this amazing product to eliminate clogs, waste and odors in your pipes and drains without the risk of damage that harsh chemicals can cause. Bio-Clean is fast, effective and completely safe because it is made up of natural bacteria and enzymes. You can also purchase your own supply directly from Gideon!
No matter what method we use, we'll get the job done quickly, professionally and completely.
Here Are Some Telltale Signs Your Drain Is Clogged
Your toilet, shower or sink is making strange noises during use.
You can smell nasty odors near sinks or drains.
Your toilet is clogged often.
Water is puddling near your plumbing fixtures.
Water is draining far too slowly from sinks, bathtubs and showers.
How You Can Avoid Clogged Drains
You can't imagine the things we've pulled out of household drains. Or maybe you can. Either way, we would like to help you prevent those plumbing drain cleaning issues by sharing a list of items you should never put down your sinks or drains. They include:
Coffee grounds
Grease and oil
Eggshells
Stringy vegetables
Vegetable peels
Pasta and other sticky starches
Plastic
Here are two additional steps you can take to protect your plumbing:
Don't use chemical plumbing drain cleaners. They can damage—and even break—your pipes.
Schedule routine maintenance for your drains and other plumbing systems. At Gideon, we can help prevent this important chore from falling through the cracks with our Gideon Family Partner Plan. This annual maintenance plan includes special membership perks and pays for itself in no time.
Don't Forget About Our Outstanding Warranties!
At Gideon, we also have an arsenal full of amazing guarantees and warranties, including workmanship warranties for all service calls, no-clog warranties for all drain cleaning calls, warranties for all water heater installations and replacements, warranties for all underground utility installations and replacements. You can learn more about them here.
Call Us Today to Schedule Your Drain Cleaning Service
At Gideon, our army of dedicated plumbing soldiers is ready to go to battle for you. Call us at 778.488.8664 or contact us through our website.