We've Got Simple Solutions for You!
At Gideon, we are keenly aware that managing a household budget is challenging. After all, we're homeowners, too! That's why we try to make purchasing new plumbing equipment as simple as possible for our customers. One way we can help is with flexible plumbing payment plans.
Using plumbing financing plans, homeowners who qualify can buy their systems now and pay later. We're proud to be among the plumbers that finance up to $100,000 through Financeit. It's easy to apply and you'll find out in seconds if you qualify. Plus, there's no obligation and no commitment required. Simply use the button below!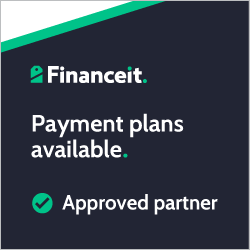 To learn more about our financing options, give us a call at 250.856.7777 or contact us online.