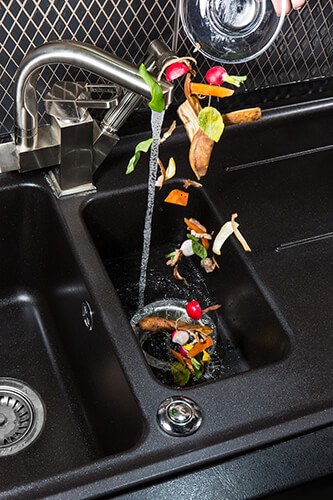 If you are in need of an immediate garbage disposal repair in Duncan, BC, then contact the experts at Gideon Plumbing today. We can help you with any disposal issue and can provide you with a garbage disposal installation if you require one. It's important to not overstrain your garbage disposal with too many scraps or things it's not designed to handle. Yet, even if you are careful, issues can develop through no fault of your own. Maybe your sink isn't draining right or perhaps you hear a rattling or a strange grinding sound when you turn on the garbage disposal. Whatever the case, our experts will be over right away to deal with the problem. So make sure to contact us today.
Local Garbage Disposal Repair Team You Can Trust
A garbage disposal unit lasts around ten years or more if you don't overstrain it. Make sure you don't put grease, oil, fibrous vegetables, or bones down the disposal. Also, make sure you run cold water while using the disposal and leave it running long enough to break down the scraps so they don't stay behind and gunk up the works. So long as you are mindful of the unit, it should last for quite a while. Yet, there are still times when a repair or a new garbage disposal installation will be needed.
If you are dealing with any of these issues, then it's time to get your garbage disposal inspected:
The disposal won't turn on
Odors from the sink just won't go away
It's not working as well as it should
Strange, loud noises are frequent when it runs
Garbage Disposal Installation Company in Duncan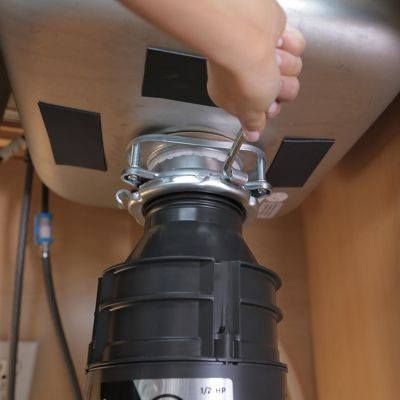 Gideon Plumbing has over twenty years of experience helping Duncan residents with their plumbing issues including garbage disposal repair and more. We can be right over to handle any disposal unit troubles you are facing. We will get your garbage disposal fixed or replaced so you can get back to getting rid of bothersome scraps. We provide affordable plumbing assistance that is comprehensive and efficient. Once we finish, you won't have to worry about any issues with your garbage disposal for a while. Our plumbers are always hardworking and will be there whenever you need us.
If you are in need of a garbage disposal repair in Duncan, then contact Gideon Plumbing today. We also offer garbage disposal services in Victoria and Nanaimo.