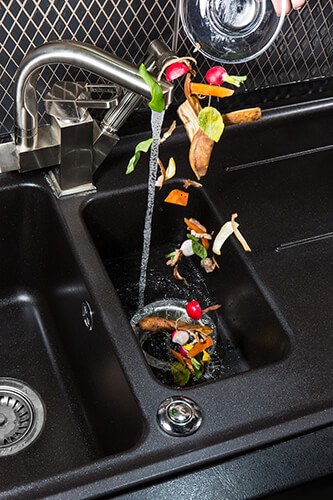 If are interested in getting garbage disposal installation in Nanaimo, BC, then contact the experts at Gideon Plumbing right away. We also provide garbage disposal service if you ever run into any issues with your unit. If you are tired of throwing so much leftover food and scraps into the garbage and dealing with the smell, then purchasing a garbage disposal unit will make things a breeze. You'll put an end to the scraps and the smell along with saving space in your garbage. Don't let this miracle of the modern kitchen pass you by, count on our team to get your disposal up and running in no time. If you want to enjoy the benefits of a new garbage disposal, then contact us today.
Local Garbage Disposal Installation Experts
Even after a new installation, you still have to take care of your garbage disposal unit. Avoid putting grease, oil, fibrous vegetables, or bones down the disposal as this can cause damage and not work as well. You should also make sure to run cold water for an extra minute longer to help clear out the extra scraps. If you do this along with not putting too many scraps into your unit, it should last possibly ten years or more. If you ever have any problems with your unit and need help right away, contact our experts to receive the best in local garbage disposal service.
If you are still unsure about getting a garbage disposal unit, then here are a few more reasons:
You no longer have to pile on the scraps into the garbage
Garbage disposal puts less stress on your drain pipe
You won't need to worry about constant plumbing with the drain pipe
Lowers the change of your pipe springing a leak
Trustworthy Garbage Disposal Service Professionals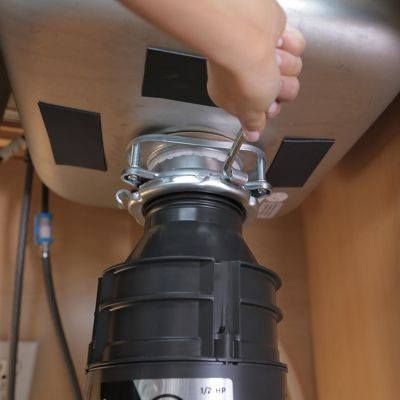 Gideon Plumbing has more than twenty years of experience helping out the people of Nanaimo by solving their plumbing problems in addition to providing them with a garbage disposal installation. We'll be right over to get your unit situated in no time. When we are on the job we promise to be comprehensive, giving you affordable and efficient home assistance doesn't break the bank. If any issues ever pop up in the future, we'll come right over to get them solved so you can get back to using your garbage disposal.
If you are a resident looking for garbage disposal installation in Nanaimo, contact us at Gideon Plumbing today. We also provide garbage disposal services in Victoria and Duncan.