If you need experienced sump pump repair in Duncan, BC, then contact Gideon Plumbing today. Our team will gladly help you out at any time, and we can offer you a sump pump replacement too. A sump pump is very important if your home is prone to flooding, as it can sense water rising in your basement and will pump the water outside your home before it causes any damage. However, if it runs into any issues, it may not work right or be able to properly sense when the water is rising. You don't want your basement to flood or be left with mold growing. So if you are looking for an experienced team who can handle any issues with your pump, contact us immediately.
Sump Pump Repair Experts in Duncan
There are several things to keep in mind regarding your sump pump. The unit you'll need will depend on how much rainfall you get and if your water table can lead to more water in your basement. Some units might be too weak or too strong and run all the time when they shouldn't. There's also the fact they last 7-10 years on average. So whether the switch isn't turning on or it's running when it shouldn't, you should be aware of when it's a good time to have it repaired or replaced. We can get it fixed or if you need a new pump, then we can replace it.
If you have spotted any of these issues with your sump pump, then it's time for us to take a look at it:
Your sump pump isn't running or draining
There are strange sounds and smells
It's constantly running even when it's dry
It's visibly damaged
Your Local Sump Pump Replacement Team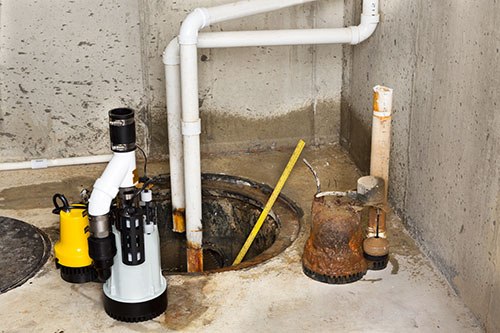 Gideon Plumbing is standing by to help Duncan residents with their sump pump and other plumbing-related issues. Whether it's a sump pump replacement or repair, we will do everything in our power to ensure you have a pump that works, one way or another. We are thorough and efficient and never cut corners because we don't want any issues to pop up after we leave. Our goal is to always provide you with the best in plumbing assistance, and we do that by going above and beyond. When we're done, your basement will be properly safe from flooding.
If you are a Duncan resident looking for sump pump repair or more, contact Gideon Plumbing.
We also provide sump pump services in Nanaimo, Victoria, and the surrounding areas.