If you are in the market for a sump pump repair in Nanaimo, BC, then you need to contact the experts at Gideon Plumbing right away. Our team is highly experienced in getting your pump fixed and we can also provide you with a sump installation if you ever need one. It's important to have a properly working sump as it will prevent flooding in your basement by pumping out water as it reaches a certain threshold. When it doesn't work as it should, then you can run the risk of water damage and mold growth in your basement. It's important to watch out for any signs your sump pump isn't working and to get it fixed as soon as you can. So if you need an expert team to ensure your sump pump is working right, then contact us today.
Sump Pump Repair professionals in Nanaimo
If you want to avoid any damage to your basement, then you should keep a few things in mind. The right unit for your home will depend on several factors like the amount of rainfall you get. If your basement has a high water table, that can lead to more water. It's also important that your unit isn't too strong or weak, as it can wear itself out or not be able to do the job it's supposed to. Additionally, your pump will likely last between 7-10 years. If the switch in your unit isn't being flipped when it should or your unit's running all the time, it might be time to repair or replace it.
If you are aware of any of the problems listed below with your sump pump, then make sure to contact us right away so we can fix it:
It's not running or draining right
You notice funny sounds and smells
It's constantly running
You notice rust or other damage
Your Sump Pump Installation Experts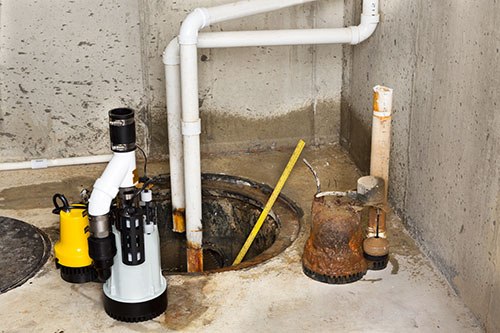 Gideon Plumbing is standing by ready to help Nanaimo residents with their sump pump and other plumbing issues. Whether you need a new sump pump installation or you need a repair, we will do what we can to get it working right. We are comprehensive and never cut corners because we want your pump to work as it should. Our team will do everything possible to meet your satisfaction because we always go the extra mile.
If you are a Nanaimo resident looking to get a sump pump repair or more, then contact Gideon Plumbing.
We also offer sump pump services in Victoria, Duncan, and the surrounding areas.