If you are looking for a sump pump repair in Victoria, BC, then contact the team at Gideon Plumbing. We are an experienced team you can trust to handle any issues you have and we can offer you a new sump pump installation, too. Having your sump pump work right is incredibly important as its job is to prevent flooding in the basement before it causes any harm. It does this by sensing when the water in your basement gets to a certain level and pumps the water outside your home. If it doesn't sense the water rising as it should or there are other issues, then you should get it dealt with ASAP. You don't want any water damage or mold in your basement. So if you need the help of a trustworthy team, then contact us today.
Sump Pump Repair Team in Victoria
You should be aware of several factors regarding your sump pump. The right unit for your home will depend on the amount of rainfall you get and if your basement has a high water table which can lead to more water. The unit chosen might not be enough or too strong and wears itself out too quickly. Plus, the average lifespan of a sump pump is between 7-10 years. So if your switch in the unit isn't activating or the pump is running when it should, keep an eye out so you know if it's time to get it repaired or replaced. Our team can get it fixed or provide you with a new installation if you need one.
If you have noticed any of these problems with your sump pump, then make sure to contact us so we can inspect it:
It's not running or draining as it should
There are odd sounds and smells
It's running even when its dry out
There's visible damage
Local Sump Pump Installation Experts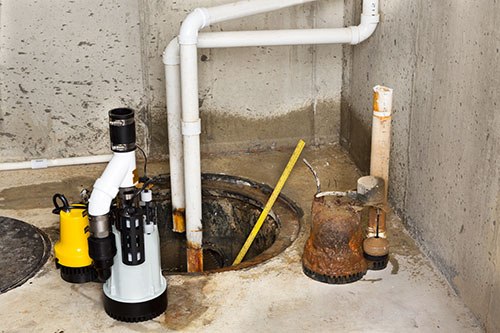 Gideon Plumbing is proud to help the residents of Victoria with any problems related to sump pumps or plumbing. No matter if you need a new sump pump installation or just a repair, we will go above and beyond to get you what you need. We are efficient and thorough and will make sure no issues are overlooked. We want you to have peace of mind with your sump pump and not have to worry about flooding or mold. We are the plumbing team you can always count on.
If you are a Victoria resident needing a sump pump repair or more, contact Gideon Plumbing.
We also provide sump pump services in Duncan, Nanaimo, and the surrounding areas.