We're Also Experts With Perimeter Drains
Your water main and perimeter drain both play huge roles in the smooth operation of your home. You depend on your water main line to provide a steady, reliable supply of water to your home. And you depend on your perimeter drain to keep unwanted water from seeping (or flooding!) into your basement.
Perimeter Drains
Uh oh! You've discovered excess moisture or mold growth in your basement and you're not sure why it's happening. Here's one cause you might not consider: your perimeter drains.
Your home's perimeter drain is designed to prevent rainwater, melting snow, rising groundwater or other water from invading your basement or crawl space. It is PVC perforated pipe (or clay tiles in many older homes) that is installed underground around the perimeter of your home. Also called a French drain or "weeping tile," your perimeter drain collects water from the soil and then sends it away from your home toward the main sewer system.
Installing a perimeter drain is a painstaking process. Your installer must pay close attention to every detail, including the placement of the PVC pipe, proper grading for effective drainage and compaction of the dirt that's removed and then replaced once the drain is in place. At Gideon, we're perimeter drain installation warriors. We've been in this business for more than two decades so we know precisely what to do and how to do it. Plus, we'll do everything we can to make sure there's minimal disruption to your property—and your household.
We're also experts in perimeter drain repairs, including clogged drains, blocked pipes and more. We will perform a thorough inspection using state-of-the-art equipment to identify the problem. Then, we'll give you our expert opinion on whether you should repair or replace your perimeter drain. When your system is made of clay tiles, we often recommend replacement over repair.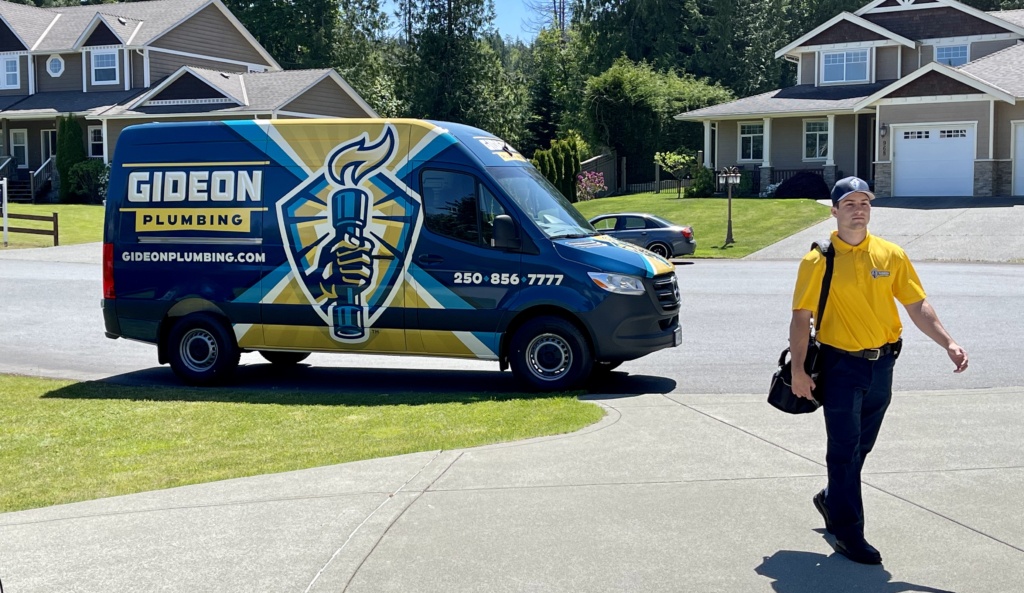 Water Mains
Your water main is a workaholic, constantly carrying a supply of fresh water into your home for your family's daily use. But you probably rarely think about your water main because it's out of sight—and buried deep beneath the underground.
Because of its location, it can be difficult to notice minor problems with your water main—until they escalate into major, catastrophic issues that may require a water main replacement. Water main problems can result in service disruptions, serious property damage and, in some cases, serious health hazards.
So, how can you tell if there's a problem with your water main? Here are a few things to look out for:
A significant drop in your water pressure
An unexplained, major spike in your water bills
Water pooling in your yard
Cloudy, smelly or grainy water coming out of your taps
If you notice any of these issues, call the trusted team at Gideon to help you out. We'll find the problem using our decades of experience and our state-of-the-art equipment. Then, we'll give you our expert opinion on whether a water line repair or water line replacement makes the most sense for your unique situation.
Whether the solution is a water line repair or water line replacement, we go through great pains to dig up as little of your yard as possible. And we'll take just as much care putting everything back into place—neatly and with as little disruption to your household as possible.
Contact Gideon Today to Schedule Water Line or Perimeter Drain Service!
We're just a phone call or a click away. Get in touch by calling 778.722.2374 or reaching out through our website.