Hot Water Heaters in Nanaimo, BC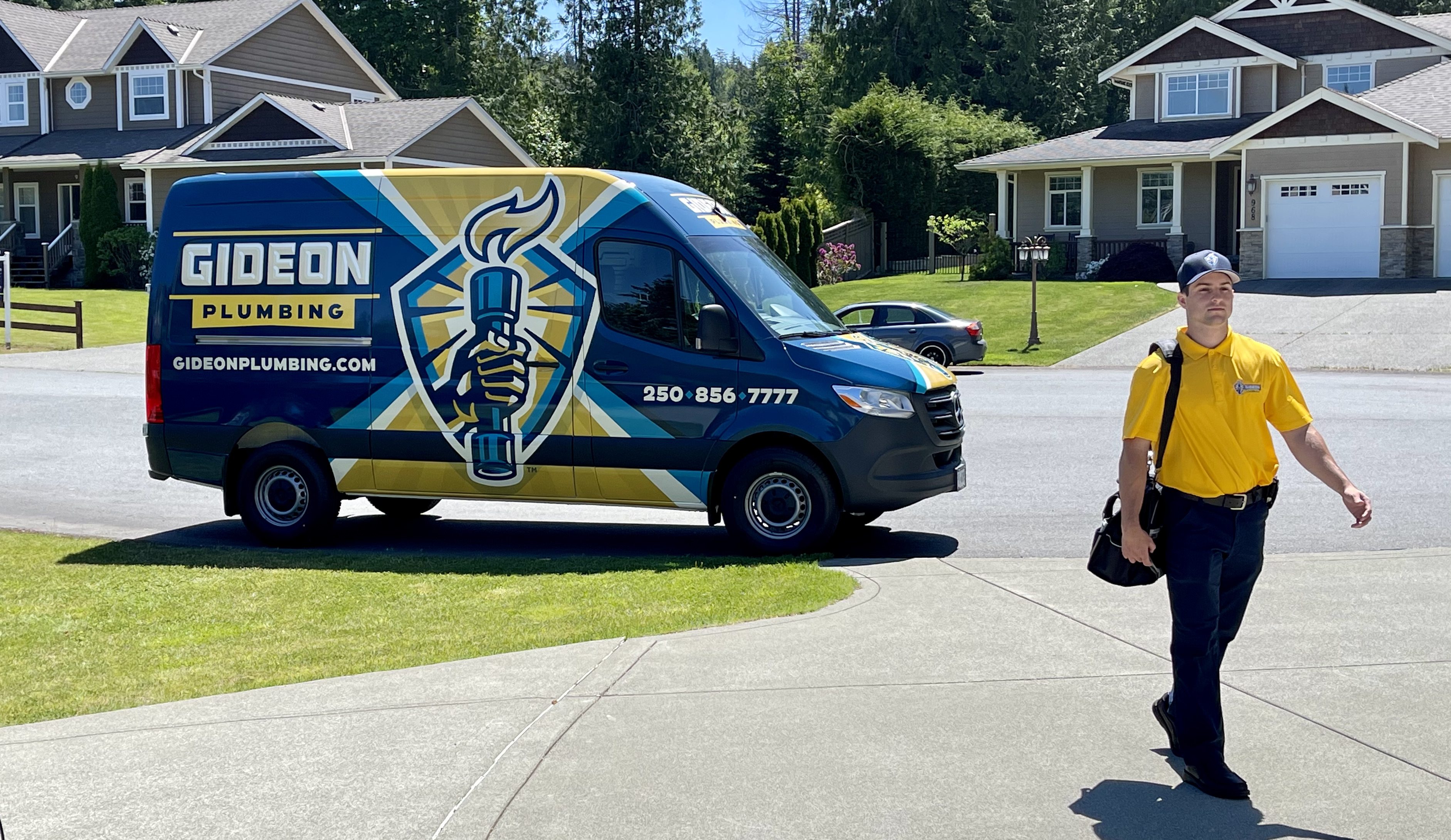 Getting a hot water heater repair or installation in Nanaimo, BC, is the solution to your hot water problem. Whether your hot water heater has malfunctioned or is approaching the end of its service life, our team at Gideon Plumbing is the plumbing company you can trust for repairs and water heater installation.

You may not know your hot water heater is broken until you no longer have access to hot water. Before this happens, your unit will likely show symptoms that your water heater needs repair. It's important to know the warning signs so that you can take action right away and prevent further damage to the water heater. Never ignore red flags, for problems don't fix themselves.

Reliable Water Heater Repair in Nanaimo
Conventional water heaters typically last between 8 and 12 years. You may start to notice issues with your water heater when it's at least eight years old. One of the problems that may arise is water discoloration, an indication that the water heater has started to corrode. Every year, you're required to flush out the sediment buildup in your water heater tank. Failure to get rid of the mineral buildup can lead to water discoloration and affect the efficiency of your water heater. It may also lead to costly water damage. You can avoid expensive repairs by contacting a plumber in Nanaimo at the soonest possible time.

Contact us if you are experiencing any of the following with your water heater:


Knocking or rattling sounds
Lukewarm water from the hot water taps
Dripping or leaking from the tank or connections
Smell of gas

Please reach out to us so we can thoroughly inspect your unit and fix the problem. If it's beyond repair, we may suggest that you get a new water heater installation.

Experienced Hot Water Heater Installation

Gideon Plumbing is a plumbing company with over 20 years of experience in the industry. We have licensed plumbers that are highly experienced with gas and electric hot water heaters. Our team at Gideon Plumbing is committed to providing premium and exceptional services to all homeowners in Nanaimo. We are BBB-accredited, Red Seal Certified, and also a member of the BC Water and Waste Association (BCWWA). You can rely on us for a 100 percent satisfaction guarantee. We also offer 24/7 emergency services.

Do you need hot water heater repair or installation today? Please get in touch with us for an appointment. We can also help with water softeners.